All Weather Ready is a short series introducing our new outwear collection from the Danish brand Ilse Jacobsen for Fall 2017...
Fall is coming and we should be happy about it. As the Scandinavians say:
"There is no bad weather, there are only bad clothes".
So let's get ready with this colorful outwear collection from Ilse Jacobsen, Hørnbeck, in skändal's exclusive shop-in-shop. Coats, raincoats, and rubber boots are our new favorite gems for the season!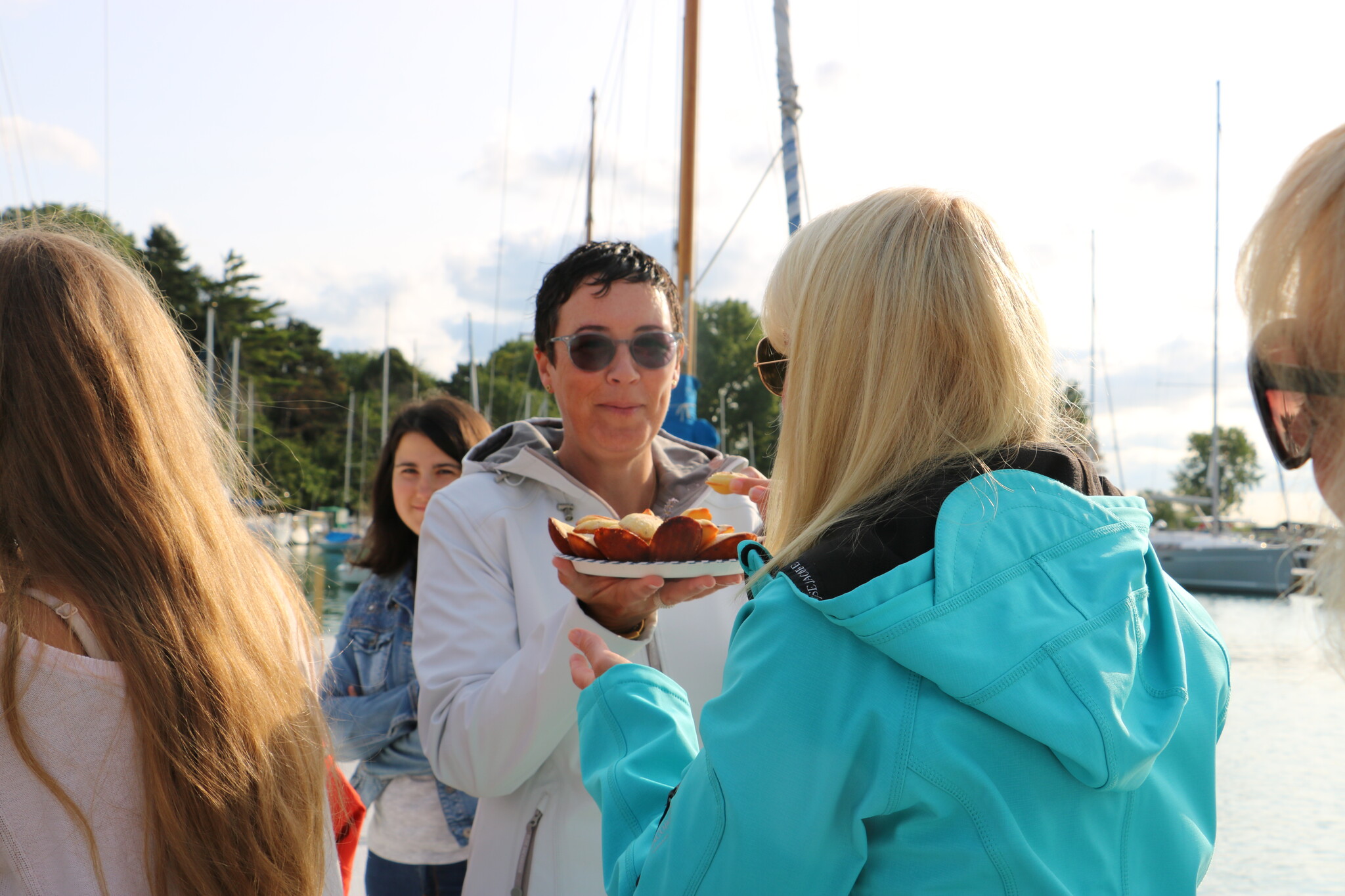 A couple of weeks ago, we went on a boat trip on lake Michigan with our team. Here is a sneak peak of a happy morning with homemade lavender honey madeleines for breakfast just before the departure. With our raincoats on, we all were ready for the chilly weather.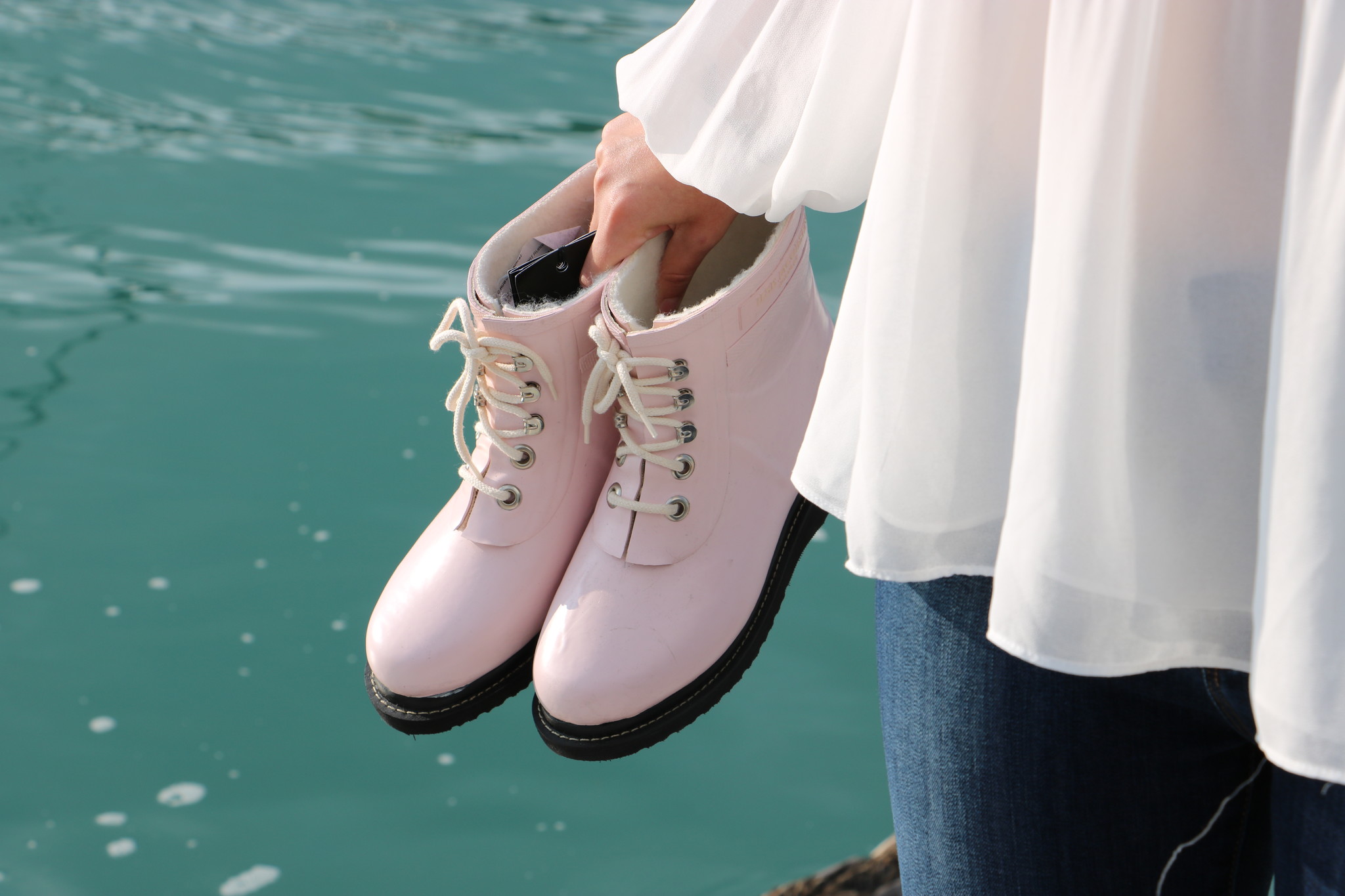 These adorable pink rubber boots became our favorite for the day. Aren't they super cute? We also love that they are made out of the finest single-estate 100% natural rubber.
Misty Rose, Faience Blue, Pasific... pick your favorite color! These raincoats are made of breathable soft-shell fabric which it allows you to move freely in the rain. It resists water in even the hardest torrential downpour... Harvey or Irma?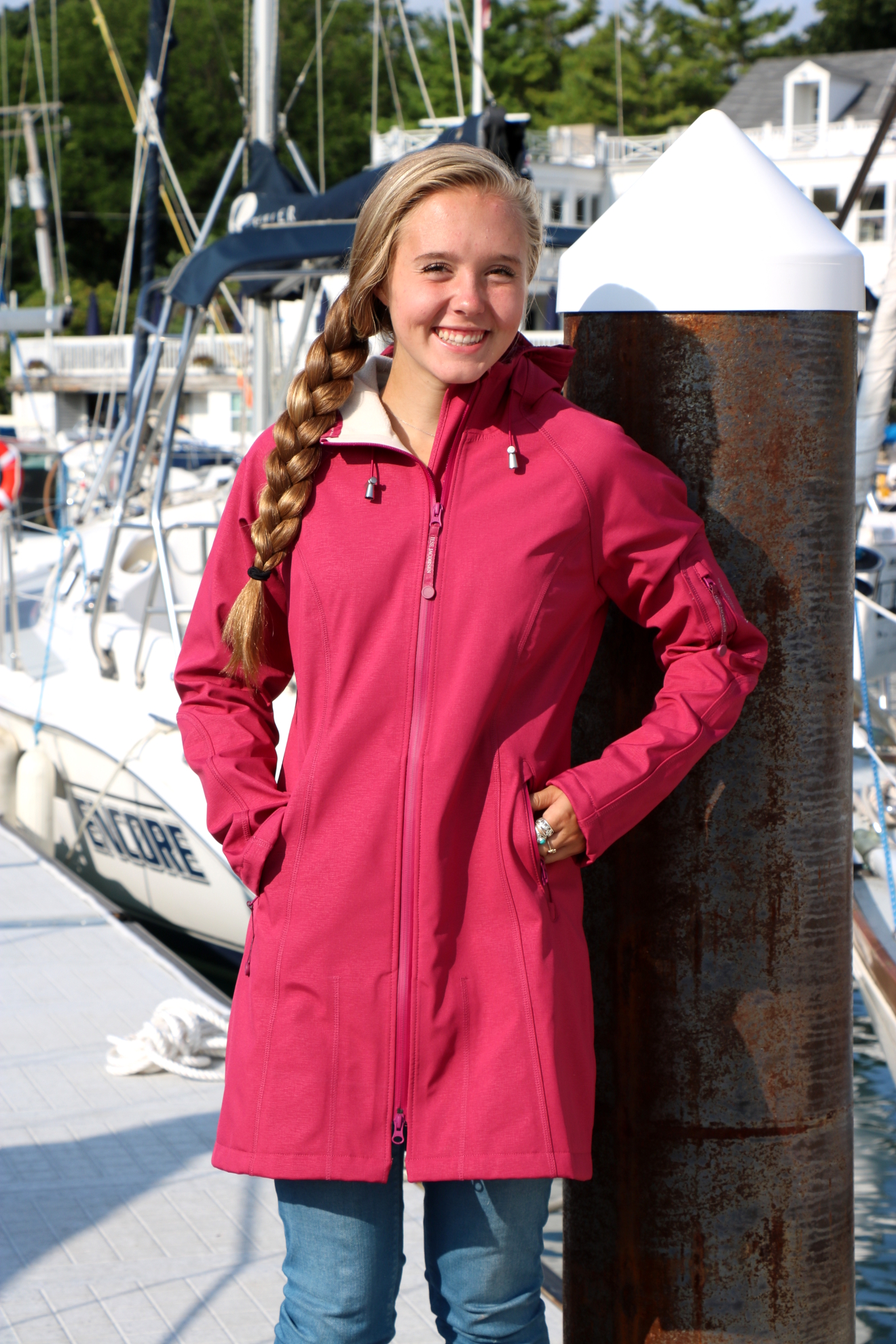 Here in Cherry, this classic 3/4-length raincoat with raglan sleeves has a comfortable fit with a slightly tailored waist that gives a feminine silhouette. Available in two silhouettes (one with a more relaxed shape).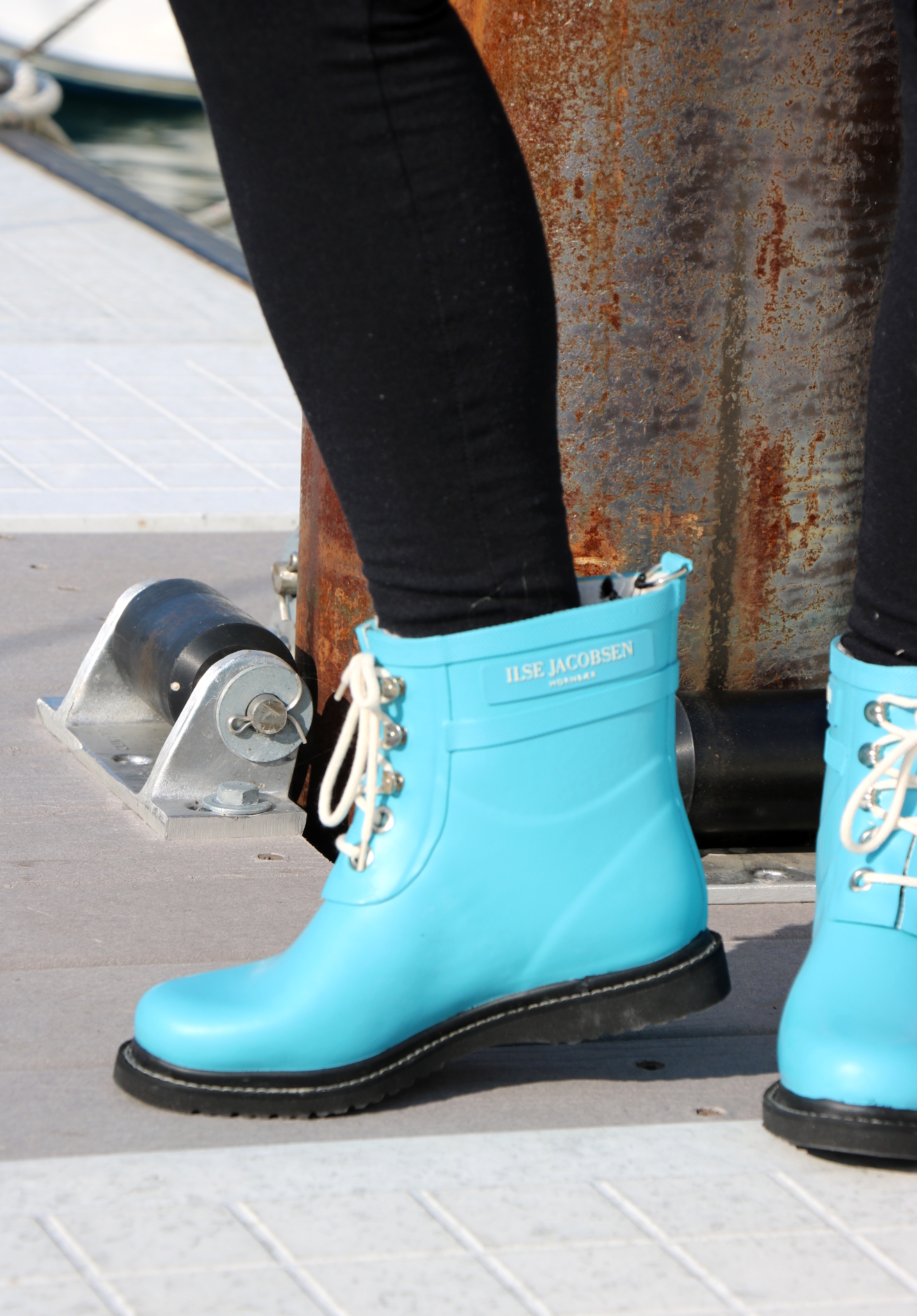 Hørnbeck, Denmark is Ilse jacobsen's home town. Located right on the north sea of Denmark, this coastal town is filled with sailors, boaters, and rugged weather lovers....a perfect place for Ilse Jacobsen to develop perfect raingear! Here we see bright turquoise rain boots that are guaranteed to make you love the rain!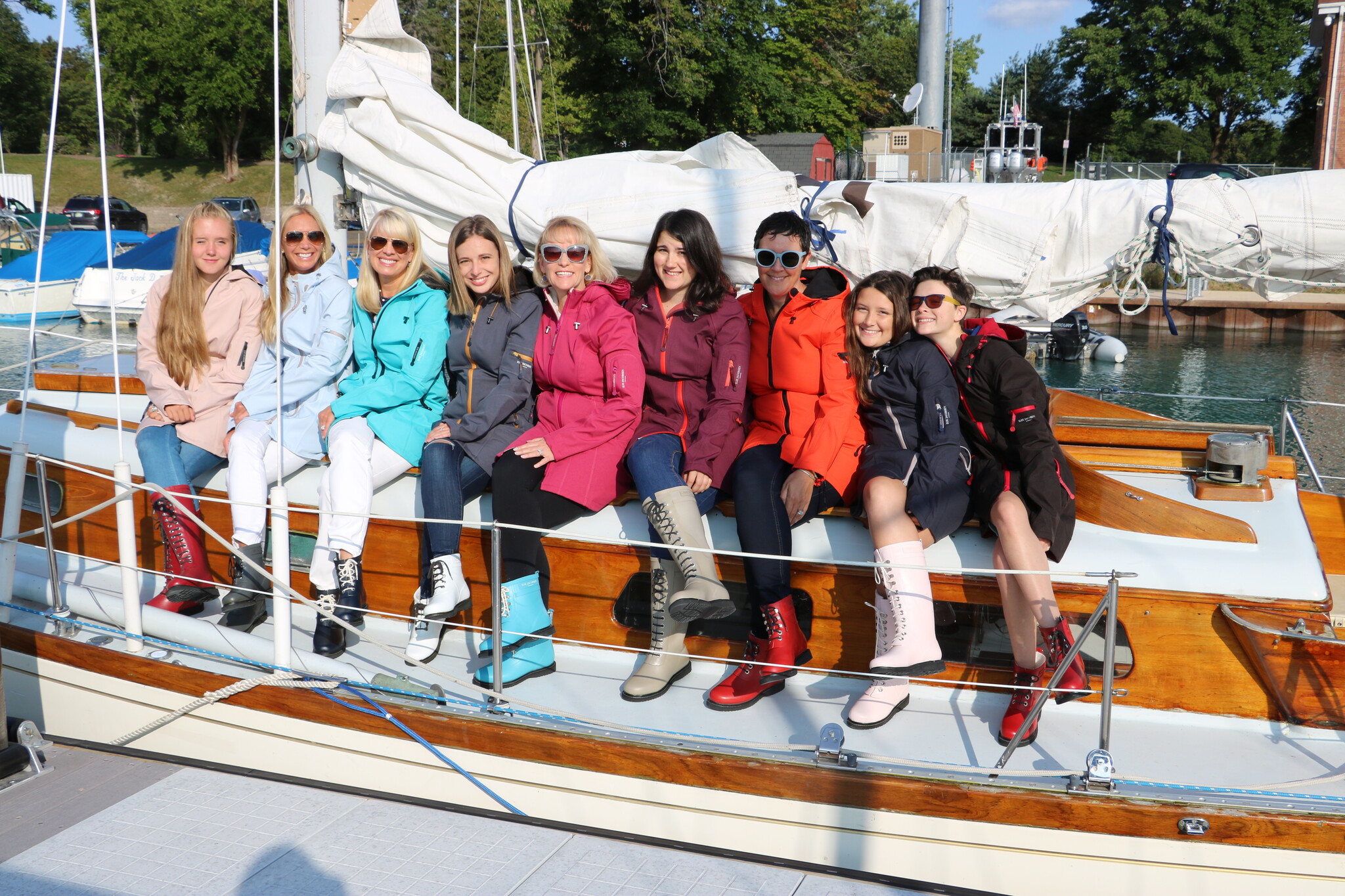 The entire Ilse Jacobsen collection - all weather ready! All colors are possible, the sky is the limit or the excuse!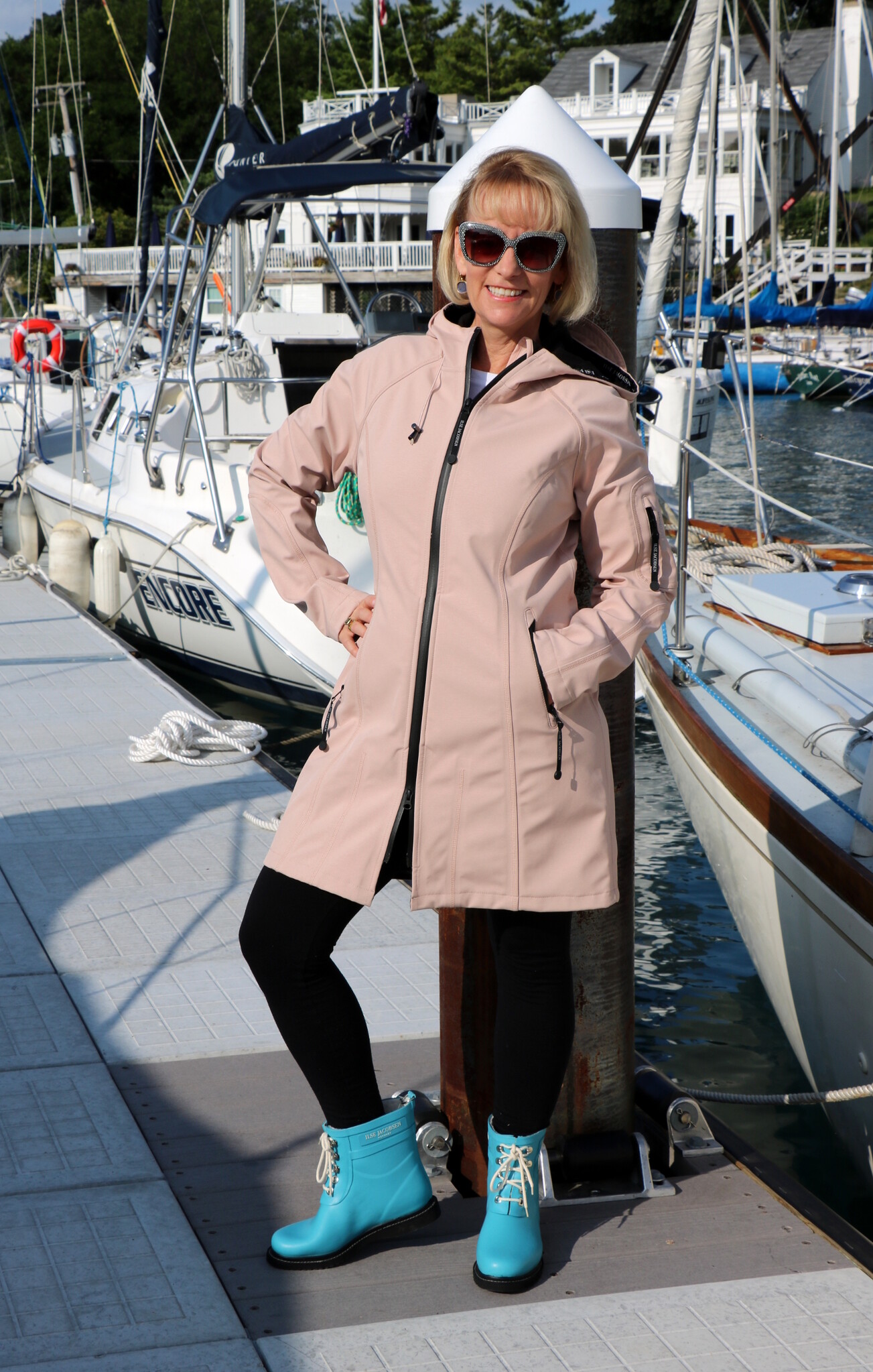 The 07 raincoat has a two way zipper that allows you to move freely. Furthermore, a Teflon Nanotech membrane creates an invisible shield that protects you from the elements and taped seams keep the water from penetrating, leaving you happy and dry. Inside you are greeted with a baby soft fleece lining....soft and not too thick. Sweaters slide in and out easily on the coldest of days.
Our team has tested this coat in all types of weather. We love it for days as warm as 55℉ and as cold as 28℉.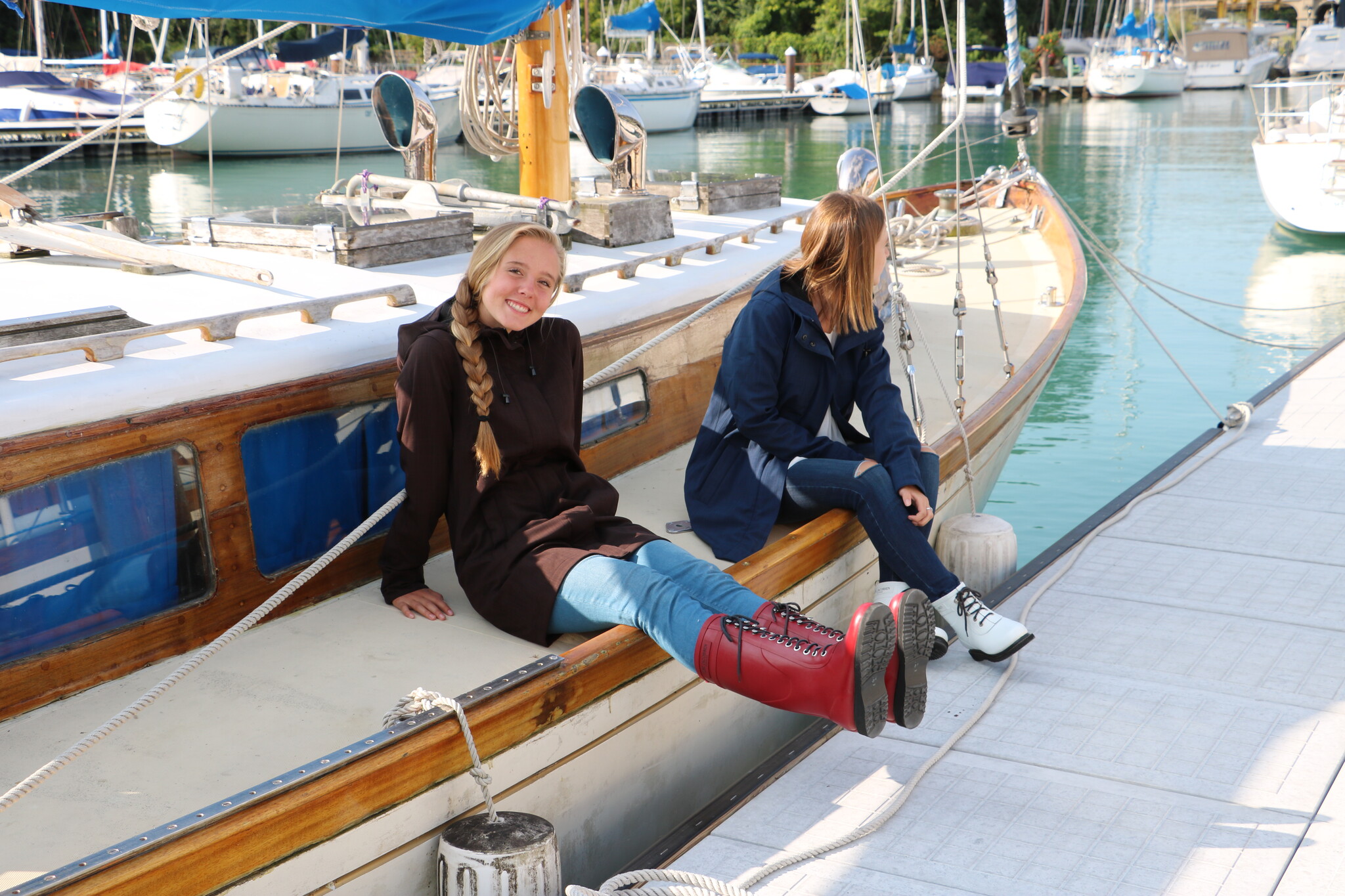 Happy feet, dry and pretty with these red tall rubber boots!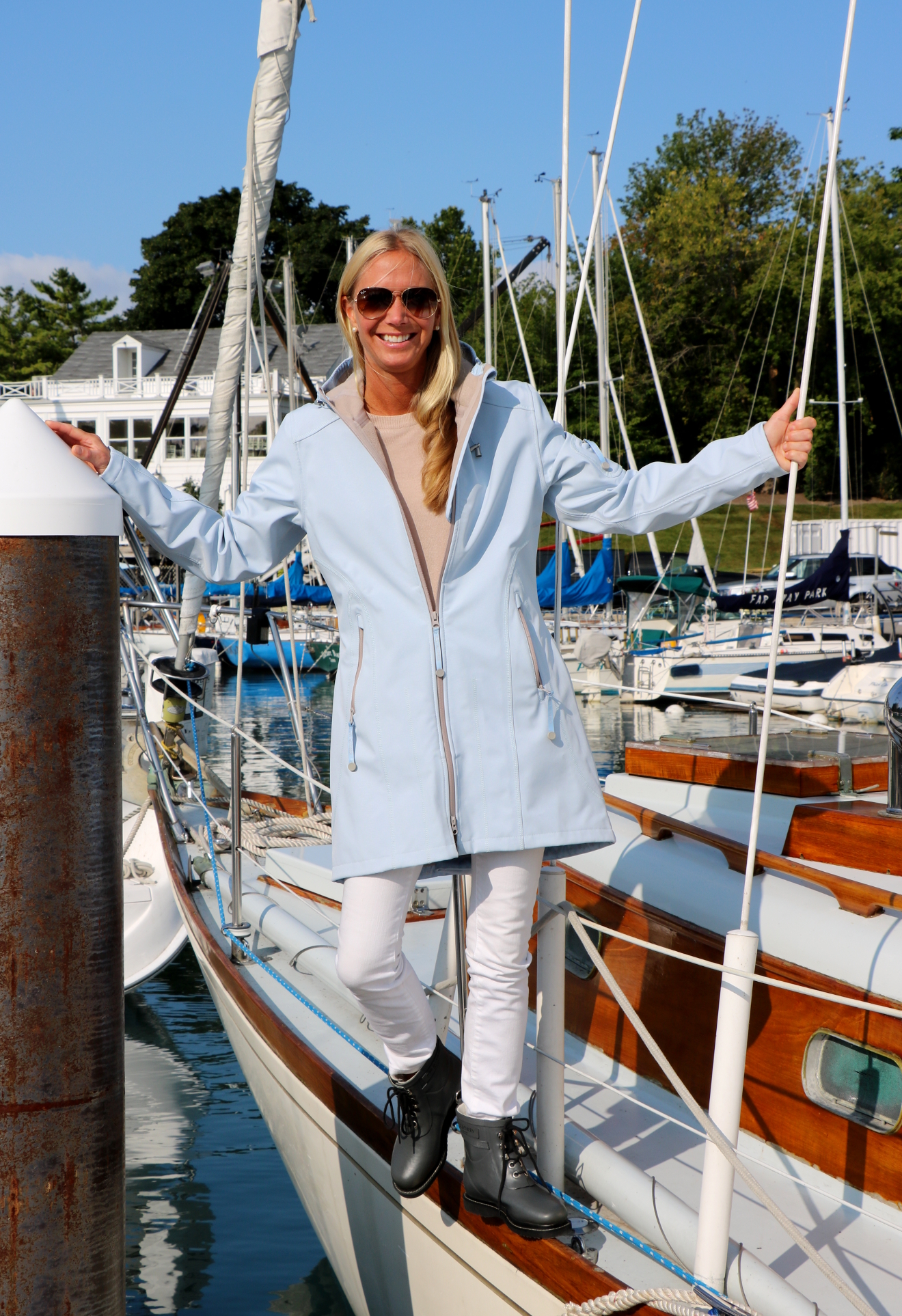 Classic never fails. Go for the raincoat in its light Faience Blue with Atmosphere contrast color...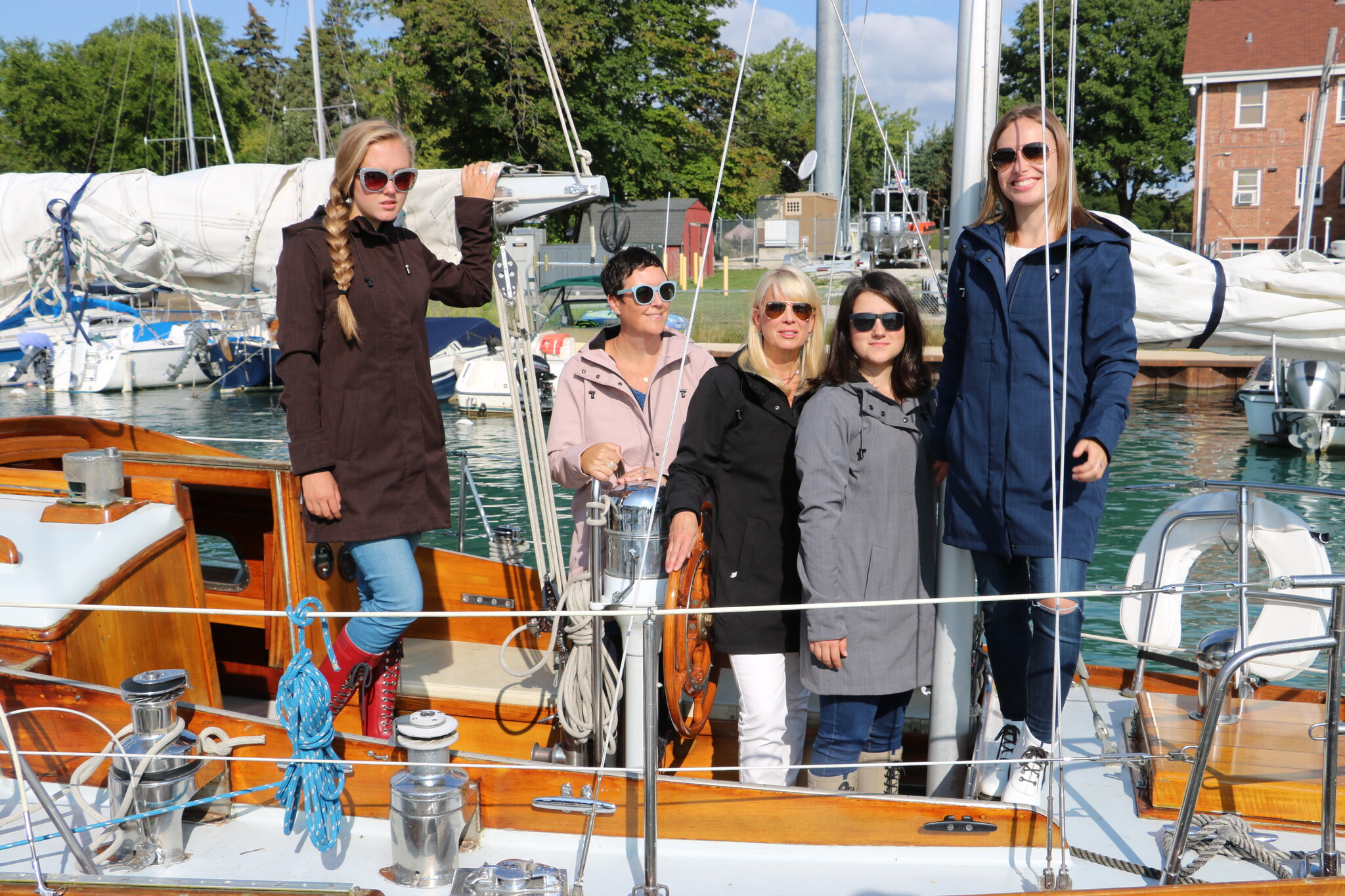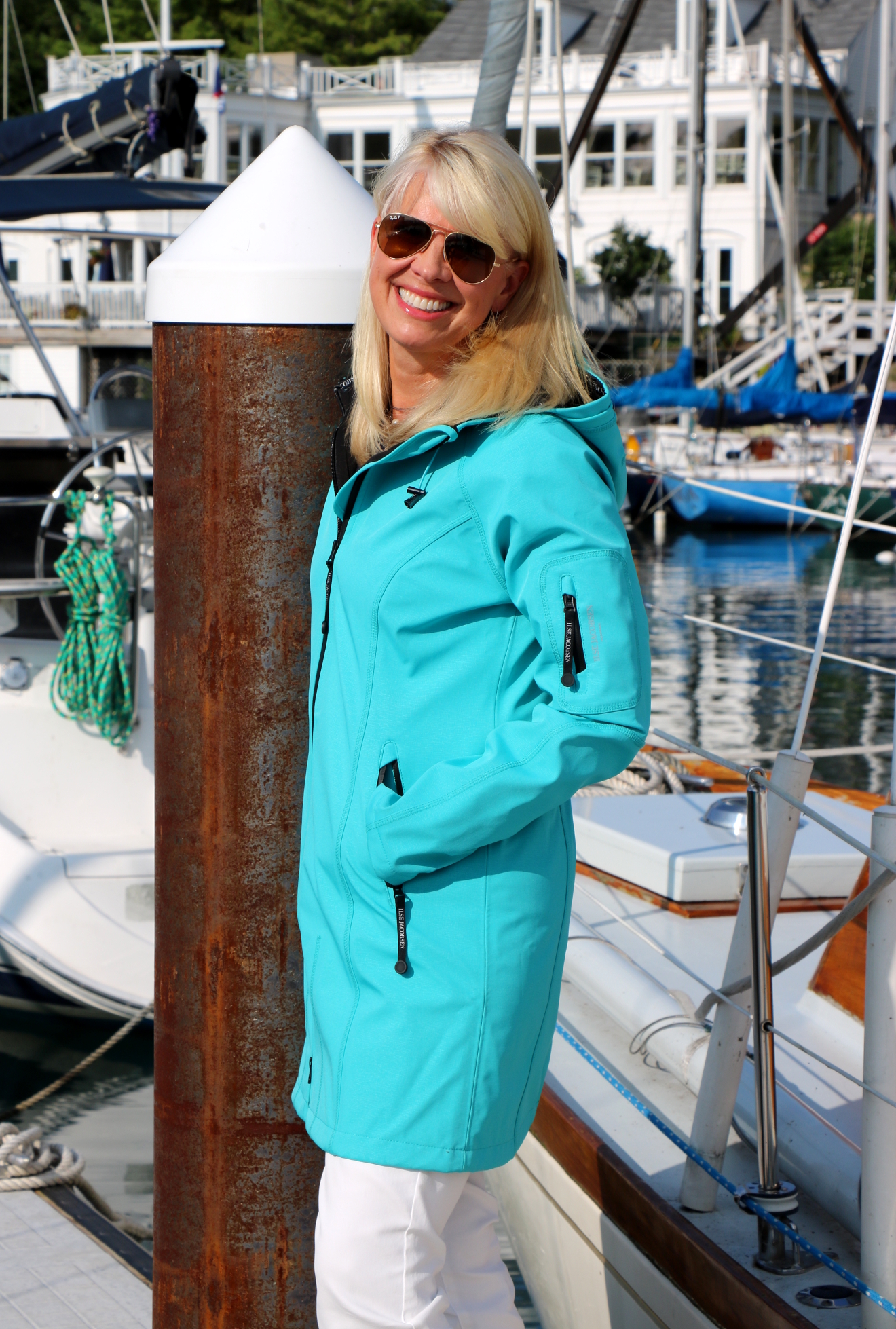 ... or brighten up your days with this Pasific rain coat! You won't mind the grey and darker days of fall anymore.
Thank you to our beautiful model here...Grace Wright and Husband Chris own this beautiful Danish sailboat.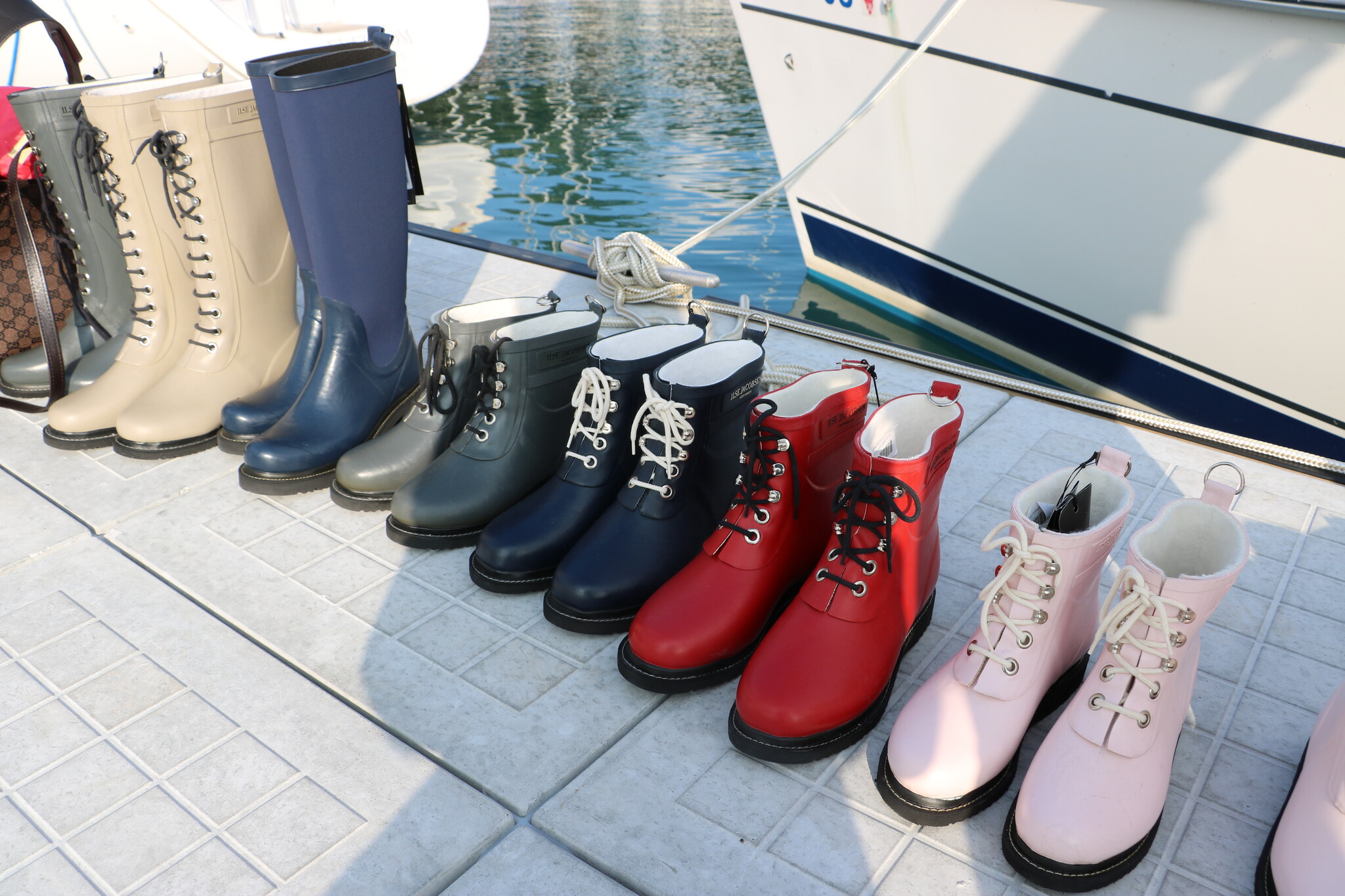 Short or tall rubber boots, available in many different colors. Both pretty and comfortable to wear, they will become an essential in your life.
"May the hardest thing you do today is to choose a color!"