Discover our hand-knit hats with their mix and match interchangeable fur pom poms.
Embrace the cold season with a colorful hand-knit hats with mix and match interchangeable luxurious fur pom poms. You can mix and match as often as you want, reflecting your mood or your outfit of the day. Wearing a hat has never been so fun!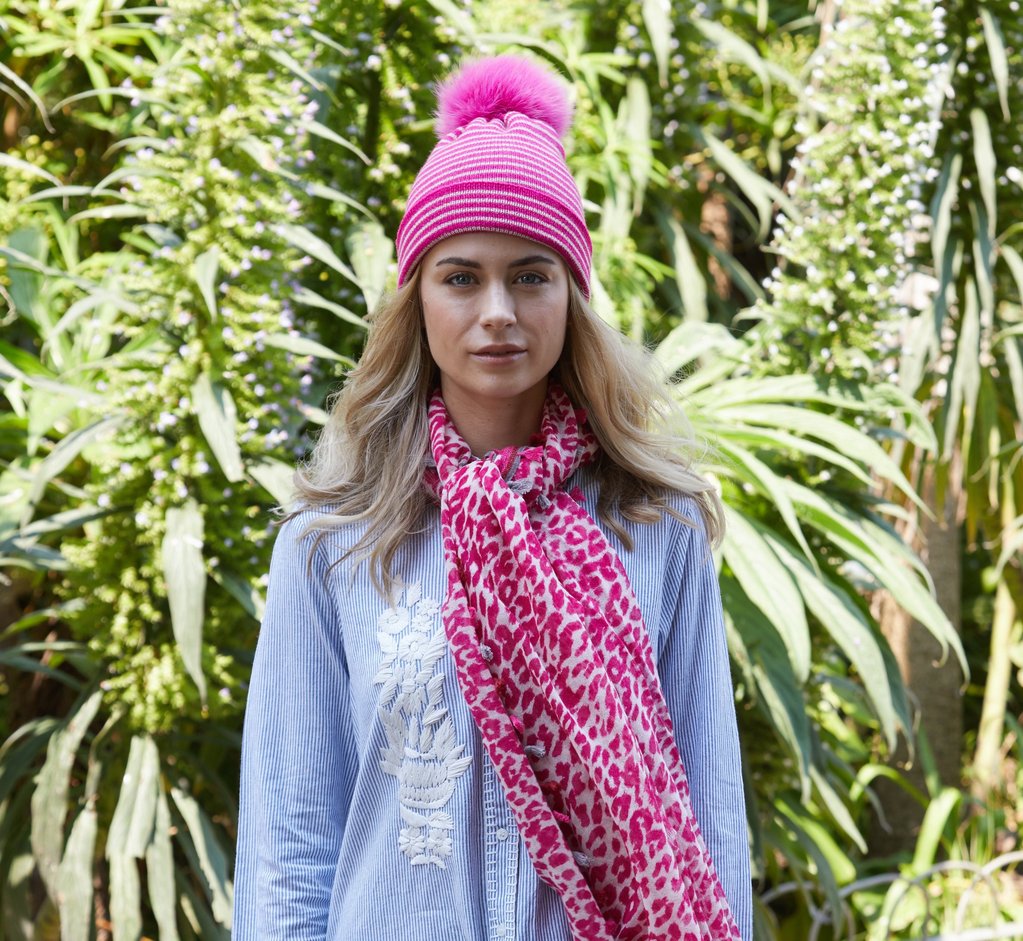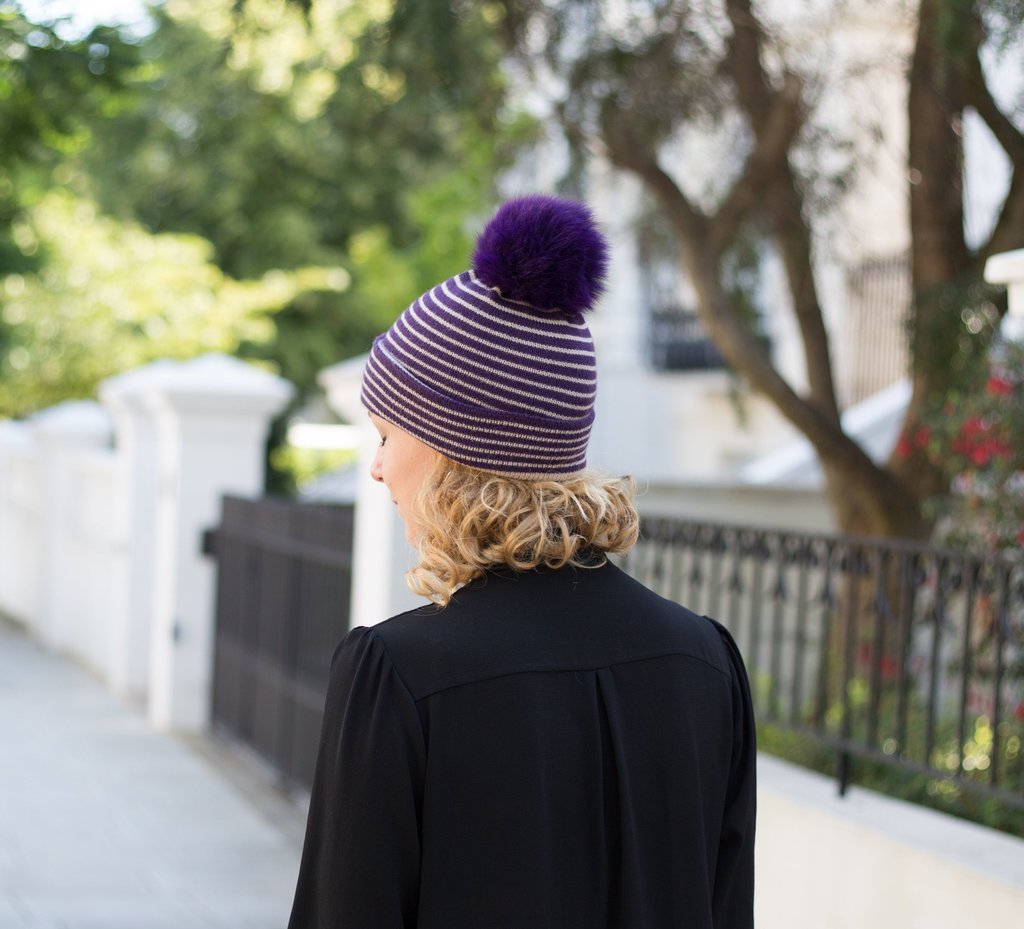 Rose and Rose Striped Knit Hat - This cozy wool blend pom pom hat is made with stretch to ensures a comfy fit. It comes in pink, plump, or navy. Pom poms come in matching color, together with a light natural fur one.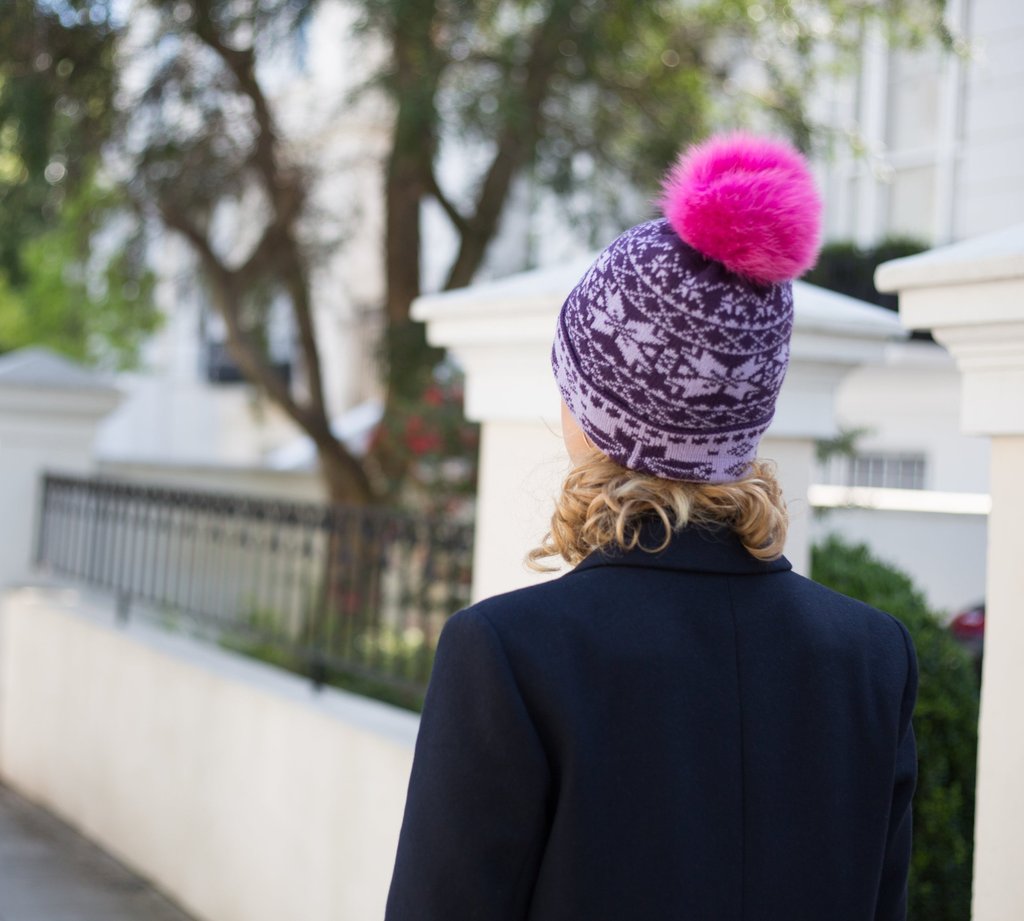 Rose and Rose Jackard Knit Hat - This hat features a beautiful classic jackard pattern with a rich color story. Made with stretch, it ensures a comfy fit. Two options:
- Plum Jackard with interchangeable pink and light natural fur poms
- Pink Jackard with interchangeable pink-orange-brown and light natural fur poms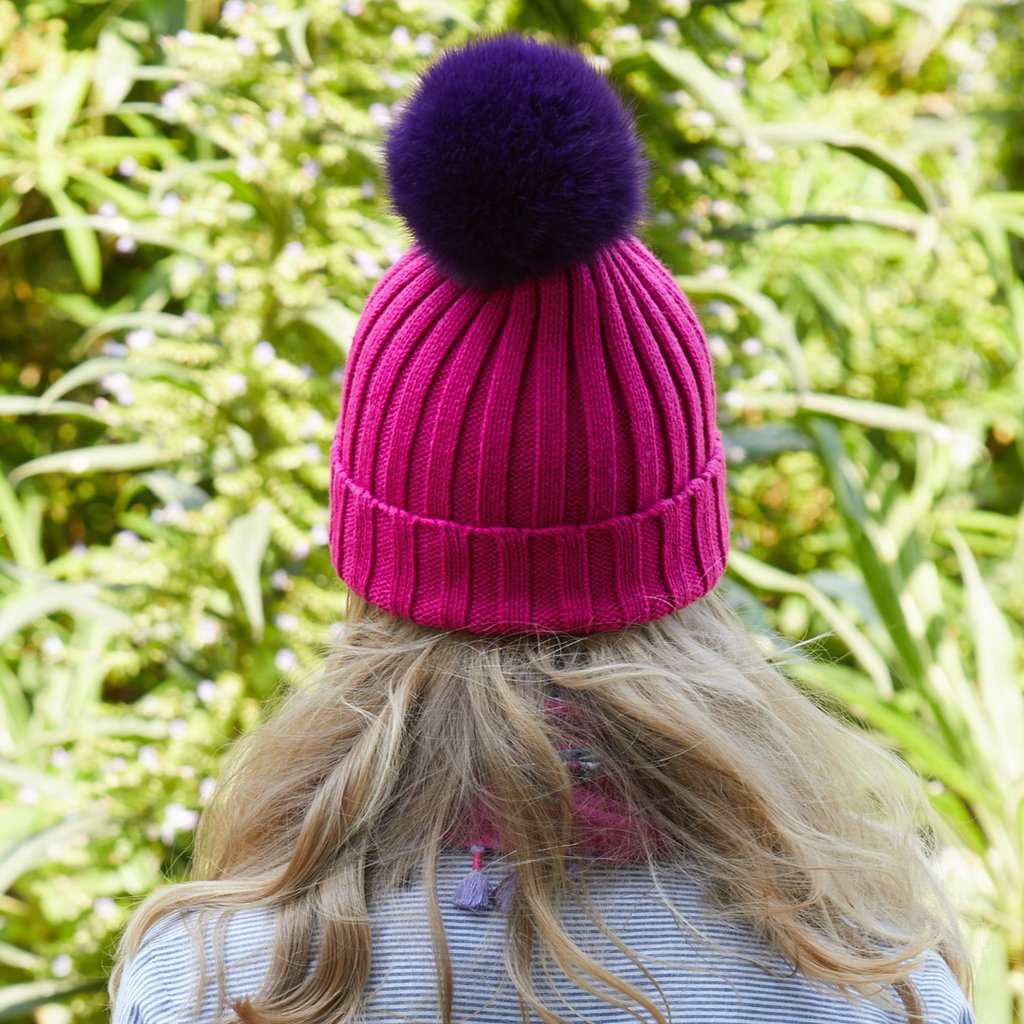 Rose and Rose Ribbed Knit Hat - This classic pom pom with a bold color splash complements any look and creates a stand-out from the crowd silhouette. They all come with two poms - one bold and bright and one natural for everyday.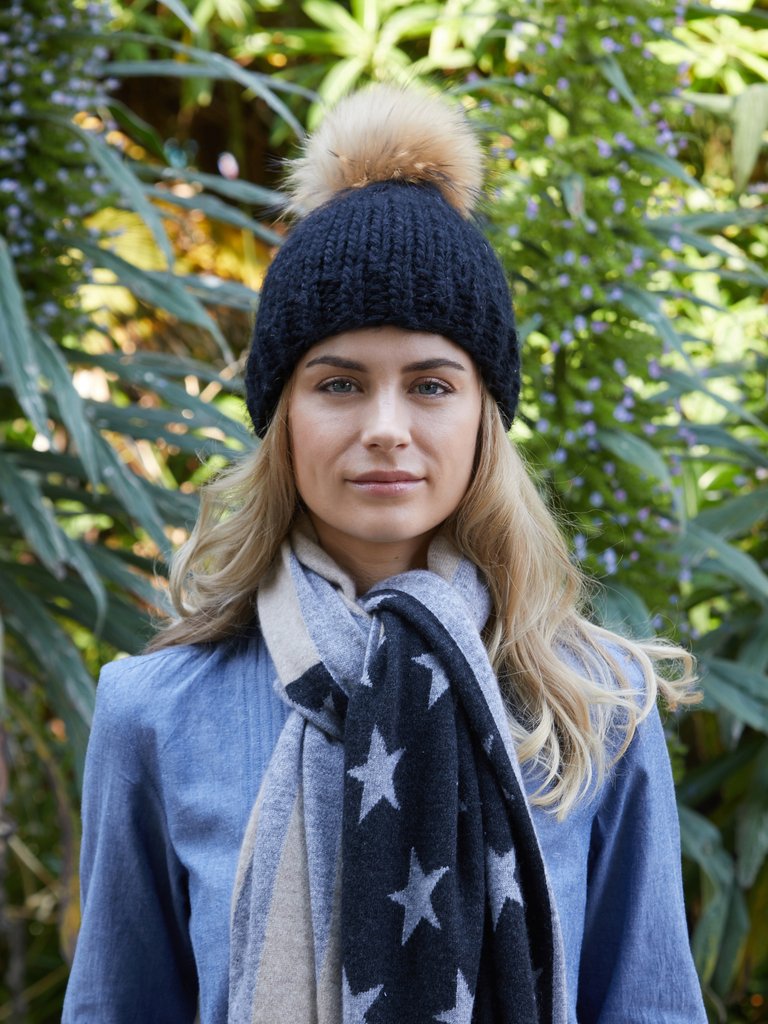 Rose and Rose Knit Hat - Luxuriate and made in a chunky knit, this hat will keep you warm and comfy on any occasion. Available in black or grey, it comes with a self-colored pom and natural colored pom.
Don't wait, they disappear very quickly!