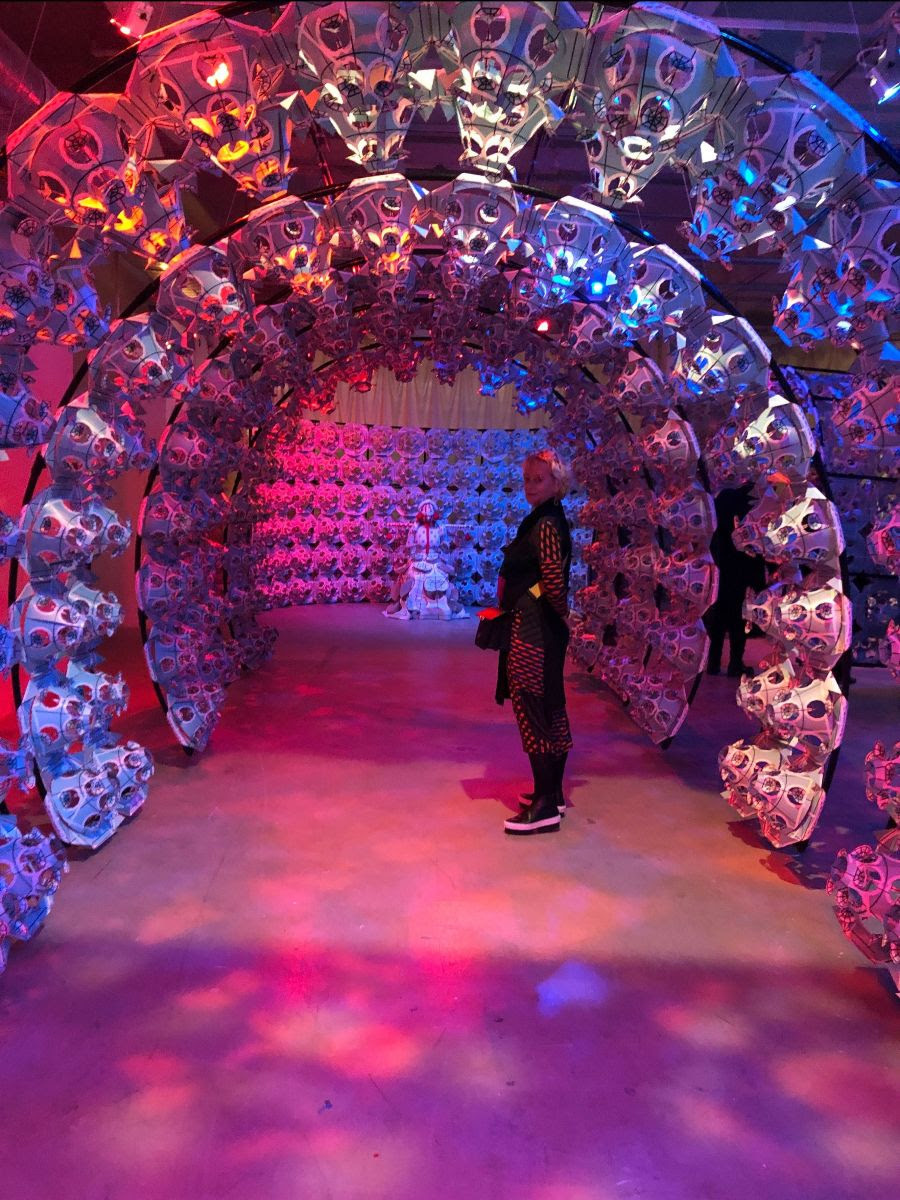 It's Ladies' Night Out & You're Invited!
 
Bring a Friend and come on in...
 
Photo Above: Installation by one of our favorite designers: 
Henrik Vibskov in collaboration with the Art Institute of Chicago

Ladies' Night Out
Wednesday, October 30th

5-8pm

Discounts, Trunk Shows, & Cozy Styles

20% off Your Purchase*

Serving Lobster Mac & Cheese,
Pumpkin Bars,  & White Cosmos
 
It's the largest shipment of our best selling fleece!

Henriette Steffensen & skändal

have partnered up to be THE FIRST shop in the United States to carry this amazing brand. Begining in 2013, customers have been clamoring to get the few pieces we have carried over the years. 

Now we bring you her finest collection yet!

The softest, coziest casual wear for chilly days and nights.  Cuddle up in shirts, jackets, ponchos, solids and patterns. 

High style never felt this wonderful before!
 

THE Up! Pant Trunk Show

Denim,  Stretch knits, solids and køol patterns!

It's Our Best Selling Trouser
 
You will love how you feel in UP Slim Ankle Pants Flatten and Flatter!
The Thincredible Fit is designed to be chic, sleek and instantly slimming. Its wrinkle-free fabric with genius construction stretches perfectly to conceal our body's imperfections. With an elastic waistband to give the most flattering look and no bulky buttons, pockets or zippers to cramp up your style. 

20% off In-Stock items only

Avaasi Jewelry: 
Just in time for fall
and pre-holiday shopping
Hand made in Europe and designed with love
* Ladies Night Out: (some exclusions apply: no discounts on Rumisu,  The Up! Pant Trunk Show, or adjustments on previous purchases)  
It's First Friday
 
The Hubbard Woods Design & Dine District  (HWDD) of Winnetka

Friday, November 1

5-8pm

Serving Danish sliders and Glögg